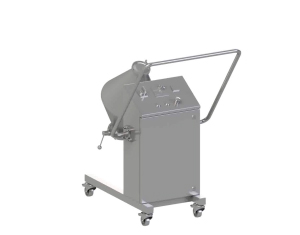 The main objective of the project is to provide the Client with a fully functional device, without the need for installation and unnecessary training. A laboratory mixer for loose and dry raw materials is sent to all EU Member States without any restrictions, on a standard EUR pallet.
The drum mixer blender is used not only in the pharmaceutical and cosmetic industries, but also in the food and chemical industries. It also works well when mixing raw materials such as: powders, fragrances, flavors, thickeners, dyes, spices, herbs, powders, dry forms or heterogeneous mixtures.
The drum mixer does not have any internal mechanical agitators, mixing takes place by rotating the drum and gravitational pouring of the combined raw materials. The product is unloaded by gravity as well.
Specification and equipment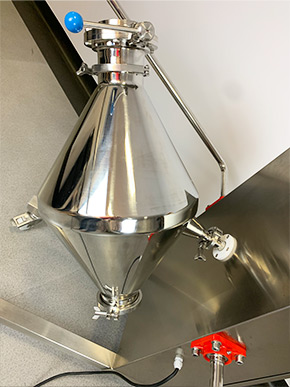 Approval for operation in pharmaceutical and cosmetics labs.
Drum execution standard – polished, surface roughness Ra - 0.4 µm
Simple design and intuitive controls.
Supplied with 230 V 16 A power - enables connection to a standard 230 V socket.
Mobile body with drive wheels or a version with fixed legs.
Comprehensive operating manual.
OMM documentations, CE marking, EC/EU declaration of conformity.
Control – operating panel:
Control – operating panel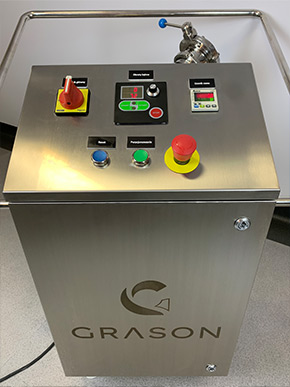 Rotation setting panel.
Smooth setting and reading of the time and operating speed.
Drum rotation 5–30 RPM.
Minimum mixing time 0.1 min.
Maximum mixing time 999 min.
Drum positioning for product loading and unloading.
Mobile laboratory mixer supplied with 1x230 V/50 Hz 16 A.
Specification and equipment
DRUM MIXER BLENDER LABORATORY
DRUM MIXER BLENDER INDUSTRIAL
APPLICATION:
powders, spices, herbs, powders, heterogeneous substances, fragrances, flavors, dyes, dry forms
OFFERED CAPACITIES IN LITERS
5, 10, 20
100, 200, 500, 1000
ROTATION OF THE FRAME MIXER
-
-
ROTATION OF THE HOMOGENIZING MIXER
-
-
DRUM ROTATION RANGE
10–40 rpm
10–40 rpm
HEIGHT OF KEEPING THE PRODUCT TEMPERATURE
-
-
VACUUM PRESSURE
-
-
ELECTRICAL POWER
400 V / 50 Hz 32–64 A
400 V / 50 Hz 32–64 A
SERVICE AND WARRANTY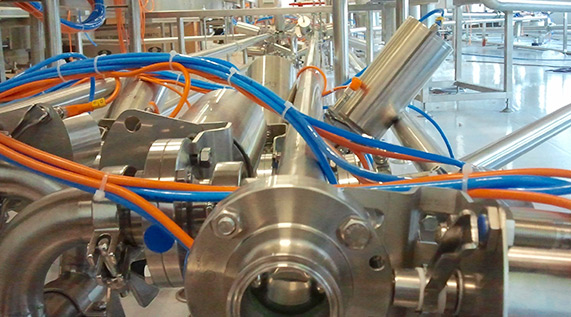 GENERAL WARRANTY AND SERVICE TERMS AND CONDITIONS